Stav and His "Fine Wardrobe"
A bit of an homage to my friend Stavros. His youthful enthusiasm, not only his personal style; but, also in the way that he adores the entire industry is very refreshing. You can see in part on his blog,
http://myfinewardrobe.blogspot.com
, that he is exuberant about the subject and has become quite the little prolific writer on the matter. Note that English is his second language (even with that he writes better than many native speakers) so now and then there might be a few words that are used in the wrong context. I do enjoy his use of the word "super."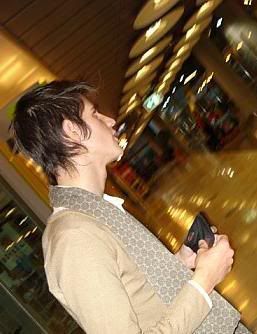 If he doesn't make it as a fashion journalist he certainly won't have a problem modeling.